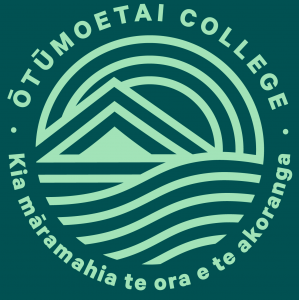 L1 Design & Visual Communication (Graphics)
L1TDVC
Course Description
Teacher in Charge: Mr K. Meyer
Required Prior Learning
Either completion of Year 10 Graphics (Design & Visual Communication) (full or half year) and/or at the discretion of HOD Technology.
---
A course which provides experiences through which the students gain the skills, knowledge and attitudes to communicate precise ideas and information graphically. The work centres around the students learning the techniques of freehand sketching, instrumental drawings, both technical multi-view working drawings and a range of pictorial drawings.
Presentation quality, rendering techniques and the researched use of an influential designer's style are also elements of the course. The students then use the acquired skills to produce their own portfolio of design work based upon given topics. This course is extremely relevant to anyone wishing to progress to any form of product design, Engineering, Architecture, etc. at tertiary level as well as being of real benefit to any student wishing to be involved in any of the design, media, manufacture, building or automotive careers.

This course will be assessed to a selection of L1 Design & Visual Communication Achievement Standards. Assessment is a combination of both internally and externally assessed standards. Students will have the opportunity to gain up to 18 credits at L1. Graphics is an approved domain subject and is appropriate for students intending to study at university.
---
Learning Areas:
Technology Resistant Materials [Design & Visual Communication & Electronics]
Assessment Procedures
---
Pathway
L2 Automotive Studies, L2 Building & Allied Trades, L2 Design & Visual Communication (Graphics), L2 Electronics, L2 Mechanical Engineering, L2 Technology Metal, L2 Technology Wood
Career Pathways
Animator/Digital Artist, Mining Engineer, Copywriter, Sales and Marketing Manager, Aeronautical Engineer, Air Force Airman/Airwoman, Air Force Officer, Aircraft Loader, Aircraft Maintenance Engineer, Aircraft Refueller, Product Assembler, Patternmaker, Building Surveyor, Architect, Architectural Technician, Army Officer, Army Soldier, Art Director (Film, Television or Stage), Artist, Film and Video Editor, Medical Physicist, Sound Technician, Electronics Engineer, Collision Repair Technician, Glazier, Automotive Refinisher, Baker, Wall and Floor Tiler, Building Insulator, Tailor/Dressmaker, Chemical Engineer, Biomedical Engineer, Biomedical Technician, Metal Worker, Brick and Blocklayer, Boat Builder, Naval Architect, Tattoo Artist, Fabrication Engineer, Print Finisher, Building Contractor, Building and Construction Labourer, Mechanical Engineer, Electrical Engineer, Building and Construction Manager, Earthmoving Machine Operator, Cabinet Maker, Line Mechanic, Surveyor, Textile Process Operator, Carpenter, Flooring Installer, Urban/Regional Planner, Civil Engineer, Civil Engineering Technician/Draughtsperson, Cutter, Fashion Designer, Sewing Machinist, Coachbuilder/Trimmer, Miner/Quarry Worker, Mine/Quarry Manager, Journalist, Graphic Designer, Diver, Interior Designer, Painter and Decorator, Communications Professional, Telecommunications Technician, Industrial Designer, Concrete Worker, Stonemason, Quantity Surveyor, Crane Operator, Technical Writer, Editor, Make-up Artist, Curator, Graphic Pre-press Worker, Visual Merchandiser, Electronics Trades Worker, Plumber, Gasfitter and Drainlayer, Driller, Electrician, Lift Technician, Engineering Machinist, Environmental Engineer, Exhibition and Collections Technician, Plasterer, Plastics Worker, Media Producer, Production Assistant (Film, Television, Radio or Stage), Ranger, Florist, Forestry and Logging Worker, Furniture Finisher, Lighting Technician, Game Developer, Landscape Architect, Landscaper, Glass Processor, Hairdresser/Barber, Industrial Spray Painter, Joiner, Locksmith, Train Driver, Navy Sailor, Navy Officer, Pulp and Paper Mill Operator, Plastics Technician, Project Manager, Roading Construction Worker, Roadmarker, Roofer, Wood Processing Worker, Scaffolder, Signmaker, Valuer, User Experience Designer, Marketing Specialist, Geospatial Specialist, Garment Technician
Course Costs
Special paints, paper and other materials, paymentof the subject fee will ensure an allocation for printing. $20
Recommended Graphics equipment pack. $50
---
Pathway Tags
Aircraft Maintenance Engineer, Animator, Architect, Architectural Technician, Automotive Technician, Boat builder, Building and construction Engineer, Cabinet maker, Carpenter, Civil Engineer, CNC programmer, Coachbuilder, Computer Aided Design worker, Digital Artist, Draughts person, Electrical Engineer, Electrical Engineering Technician, Electrical trades worker, Engineering machinist, Fabrication Engineer, Game designer, Gasfitter, Graphic Designer, Illustrator, Industrial designer, Interior designer, Joiner, Landscape Architect, Marine Engineer, Marine Technician, Mechanic, Mechanical Engineer, Metal worker, Motor body builder, Naval Architect, Plumber, Product designer, Quantity surveyor, Sign maker, Spatial designer, Telecommunications technician, Weapons Engineer officer, Welder, etc.
---