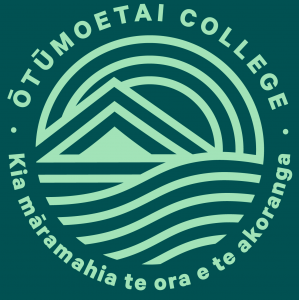 L1 Mechanical Engineering
L1TMEG
Course Description
Teacher in Charge: Mr K. Meyer
Required Prior Learning
Open Entry.
---
This is a practical based Engineering course incorporating Competenz (Engineering) and Industry Training Organisation Unit Standards. The course is intended to provide students with a well-balanced practical course.
It will help students to develop lifelong skills that stimulate self-esteem,confidence and a sense of pride that will enable them to become readily employable in the Engineering industry. Students will gain experience in decision making through practical problem solving, develop self-discipline and a range of practical skills that permit safe and correct use of tools and materials, practicing the skill of reading measuring tools and calculating.

This course will be assessed to a selection of Unit Standards at L1 incorporating written work with written tests and practical work. These are assessed by the classroom teacher and moderated by an external provider. Students will have the opportunity to gain up to 24 credits from this internally assessed course.
---
Learning Areas:
Technology Resistant Materials [Design & Visual Communication & Electronics]
Assessment Procedures
---
Pathway
L2 Automotive Studies, L2 Building & Allied Trades, L2 Electronics, L2 Design & Visual Communication (Graphics), L2 Mechanical Engineering, L2 Technology Metal, L2 Technology Wood
Career Pathways
Mining Engineer, Aeronautical Engineer, Air Force Airman/Airwoman, Air Force Officer, Mechanical Engineering Technician, Aircraft Maintenance Engineer, Architectural Technician, Army Officer, Army Soldier, Sound Technician, Electronics Engineer, Automotive Electrician, Biomedical Engineer, Biomedical Technician, Biotechnologist, Metal Worker, Boat Builder, Fabrication Engineer, Mechanical Engineer, Electrical Engineer, Building and Construction Manager, Surveyor, Civil Engineer, Civil Engineering Technician/Draughtsperson, Miner/Quarry Worker, Telecommunications Engineer, Telecommunications Technician, Information Technology Helpdesk/Support Technician, Technical Writer, Driller, Geologist, Electrician, Electrical Engineering Technician, Lift Technician, Energy and Chemical Plant Operator, Engineering Machinist, Information Technology Architect, Environmental Engineer, Welder, Marine Engineer, Locksmith, Train Driver, Refrigeration/Air-conditioning Technician, Navy Sailor, Navy Officer, Plastics Technician, Project Manager, Scaffolder, Test Analyst, Network Administrator, Data Analyst
Course Costs
$130.00
---
Pathway Tags
Automotive Technician, Aircraft Maintenance Engineer, Coachbuilder, Construction trades worker, Engineering machinist, Fabrication Engineer, Gasfitter, Joiner, Marine Engineer, Marine Technician, Metal worker, Mechanic, Plumber, Welder, etc
---