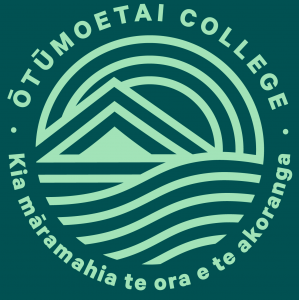 L1 Building & Allied Trades
L1BUIL
Course Description
Teacher in Charge: Mr K. Meyer
Required Prior Learning
Open Entry.
---
This course is designed to introduce students to skills and techniques found in the Building industry, including Carpentry, Construction and an insight into many of the associated sub-trades: Roofing, Plumbing and Electrical to mention a few.
The students will be involved in planning projects, completing relevant documentation such as working drawings and cutting lists. They also gain experience in the use of workshop tools and equipment during the construction of their projects, and are also trained in the safe use of the portable power tools and hand tools they are likely to encounter in trade based workplaces.

This course will be assessed to a selection of Unit Standards at L1 incorporating written work with written tests and practical work. These are assessed by the classroom teacher and moderated by an external provider. Students will have the opportunity to gain up to 23 credits from this internally assessed course.
---
Learning Areas:
Technology Resistant Materials [Design & Visual Communication & Electronics]
Assessment Procedures
---
Pathway
L2 Building & Allied Trades, L2 Mechanical Engineering
Career Pathways
Survey Technician, Mechanical Engineering Technician, Aircraft Loader, Building Surveyor, Architect, Architectural Technician, Auctioneer, Glazier, Wall and Floor Tiler, Building Insulator, Brick and Blocklayer, Boat Builder, Naval Architect, Property Manager, Fabrication Engineer, Building Contractor, Building and Construction Labourer, Mechanical Engineer, Electrical Engineer, Building and Construction Manager, Cabinet Maker, Surveyor, Caretaker, Carpenter, Flooring Installer, Civil Engineer, Civil Engineering Technician/Draughtsperson, Cleaner, Coachbuilder/Trimmer, Painter and Decorator, Concrete Worker, Conservator, Stonemason, Quantity Surveyor, Crane Operator, Plumber, Gasfitter and Drainlayer, Electrician, Environmental/Public Health Officer, Plasterer, Welder, Fencer, Ranger, Furniture Finisher, Pest Control Technician, Game Developer, Landscaper, Glass Processor, Joiner, Locksmith, Security Officer/Guard, Roofer, Wood Processing Worker, Scaffolder, Window Cleaner, Intelligence Officer, Network Administrator, Geospatial Specialist
Course Costs
Wood, glues, oils, sandpaper and other project materials and hardware. $130
---
Pathway Tags
Boat builder, Building and construction Engineer, Cabinet maker, Carpenter, CNC programmer, Coachbuilder, Computer Aided Design worker, Draughts person, Electrical trades worker, Engineering machinist, Fabrication Engineer, Industrial designer, Interior designer, Joiner, Landscape Architect, Mechanic, Mechanical Engineer, Metal worker, Motor body builder, Naval Architect, Plumber, Product designer, Quantity surveyor, Sign maker, Spatial designer, Welder, etc. Any of the construction industry trades or careers.
---