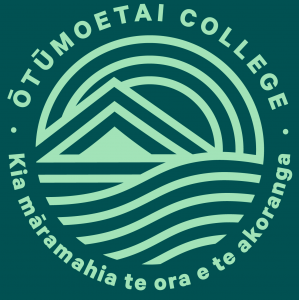 Year 10 Business (Half Year)
10BUS1
Course Description
Teacher in Charge: Mrs N. Poffley
Business introduces students to the basic concepts of Enterprise, Entrepreneurship, Economics, Production, Marketing and Financial Capabilities.
Students have the opportunity to set up and run a small business for Market Day. During this process students gain skills in teamwork, communication, planning, decision making, cooperation, goal setting and interpersonal skills. Capital will be required to set up the small Market Day activity (not usually a large amount).
This course leads to L1 Business Management and/or L1 Accounting for Management and/or L1 Financial Capabilities.
---
Learning Areas:
Year 10 Other Options, Business & Accounting / Digital Technologies
Assessment Procedures
---
Pathway
L1 Accounting for Management, L1 Business Management, L1 Financial Capability
Career Pathways
Holiday Park Manager, Sales Representative, Accountant, Auditor, Accounts Officer, Actuary, Administration Officer, Finance Manager, Advertising Specialist, Sales and Marketing Manager, Business Analyst, Retail Manager, Insurance Loss Adjuster, Barrister, Bank Worker, Hotel/Motel Manager, Farmer/Farm Manager, Debt Collector, Property Manager, Building and Construction Manager, Cafe/Restaurant Manager, Managing Director/Chief Executive, Emergency Management Officer, Insurance Claims Officer, Communications Professional, Information Technology Manager, Event Manager, Storeperson, Legal Executive, Solicitor, Crop Farmer/Manager, Customs Broker/Freight Forwarder, Customs Officer, Systems Administrator, Foreign Policy Officer, Visual Merchandiser, Economist, Human Resources Adviser, Energy and Chemical Plant Operator, Importer/Exporter, Financial Adviser, Forest Manager, Health Services Manager, Immigration Officer, Insurance Adviser, Market Research Analyst, Mortgage Broker, Office Manager, Payroll Officer, Policy Analyst, Tertiary Lecturer, Purchasing/Supply Officer, Production Manager, Recreation Co-ordinator, Project Manager, Recruitment Consultant, Secondary School Teacher, Telemarketer, Travel Agent/Adviser, Valuer, Management Consultant, Network Administrator, Marketing Specialist, Career Consultant, Data Analyst